AT A GLANCE
I was privileged to lead a team of designers and copy writers on delivering audio product pages for Sony's global web site in time for the IFA 2017 conference. This included, but limited to, various headphone models, mp3 players, and a Google assistant. Oversight included art direction, ensured harmony between design and copy, quality supervision, and maintaining consistency of Sony's brand and voice.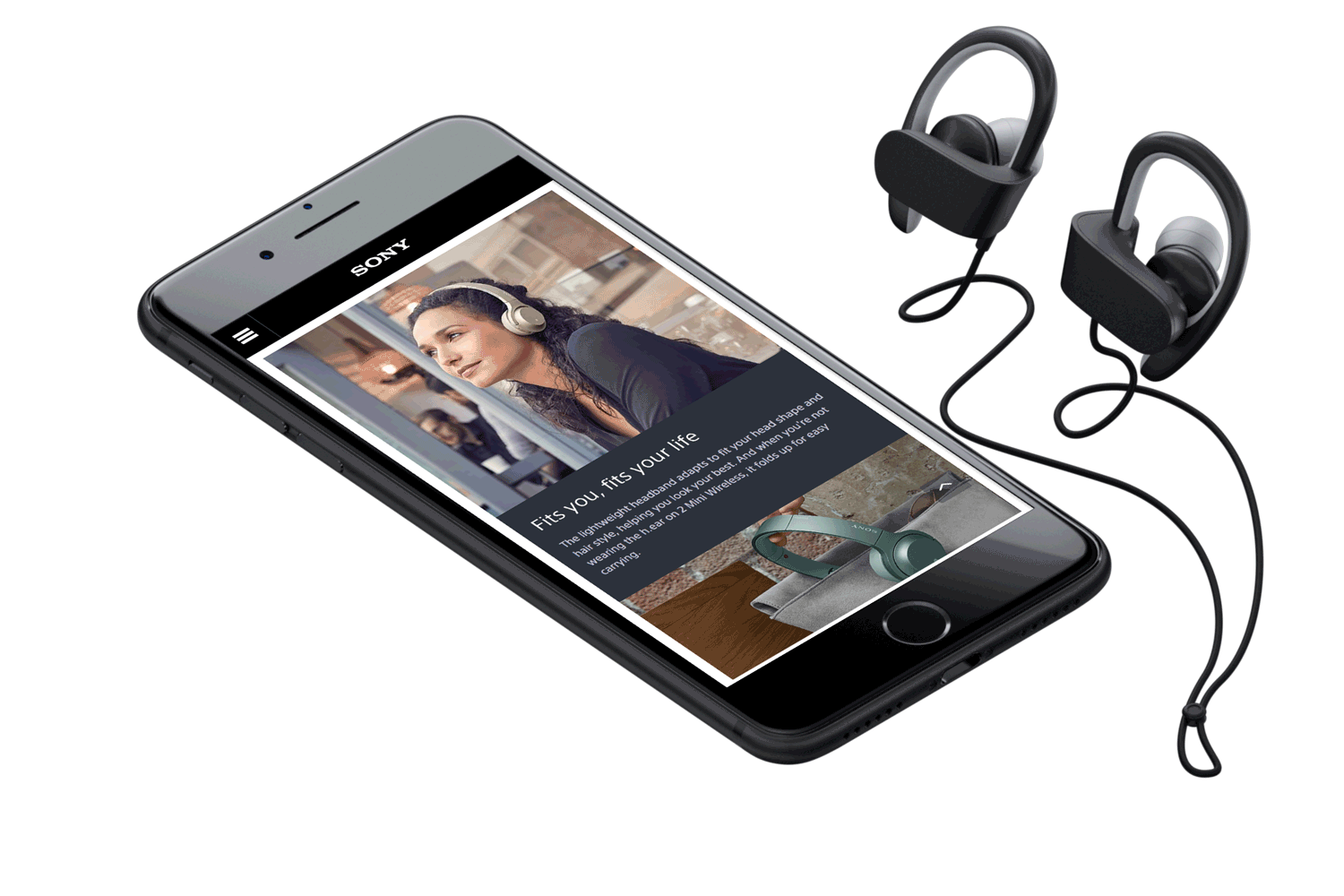 DESIGN PROCESS
Design and organization began when specs were received from the Sony HQ team. Conversations were had with the Japanese HQ about the products and what was the most important aspects to be highlighted. Once the team understood the new products throughly, messaging hierarchies were made for the web pages. From there, copy writers and designers worked together to create wireframes. During this phase, a photography brief was presented that displayed mood boards, and sketches of the desired compositions, settings, and themes. Once all were approved, a photoshoot occurred where an oversight of composition was performed.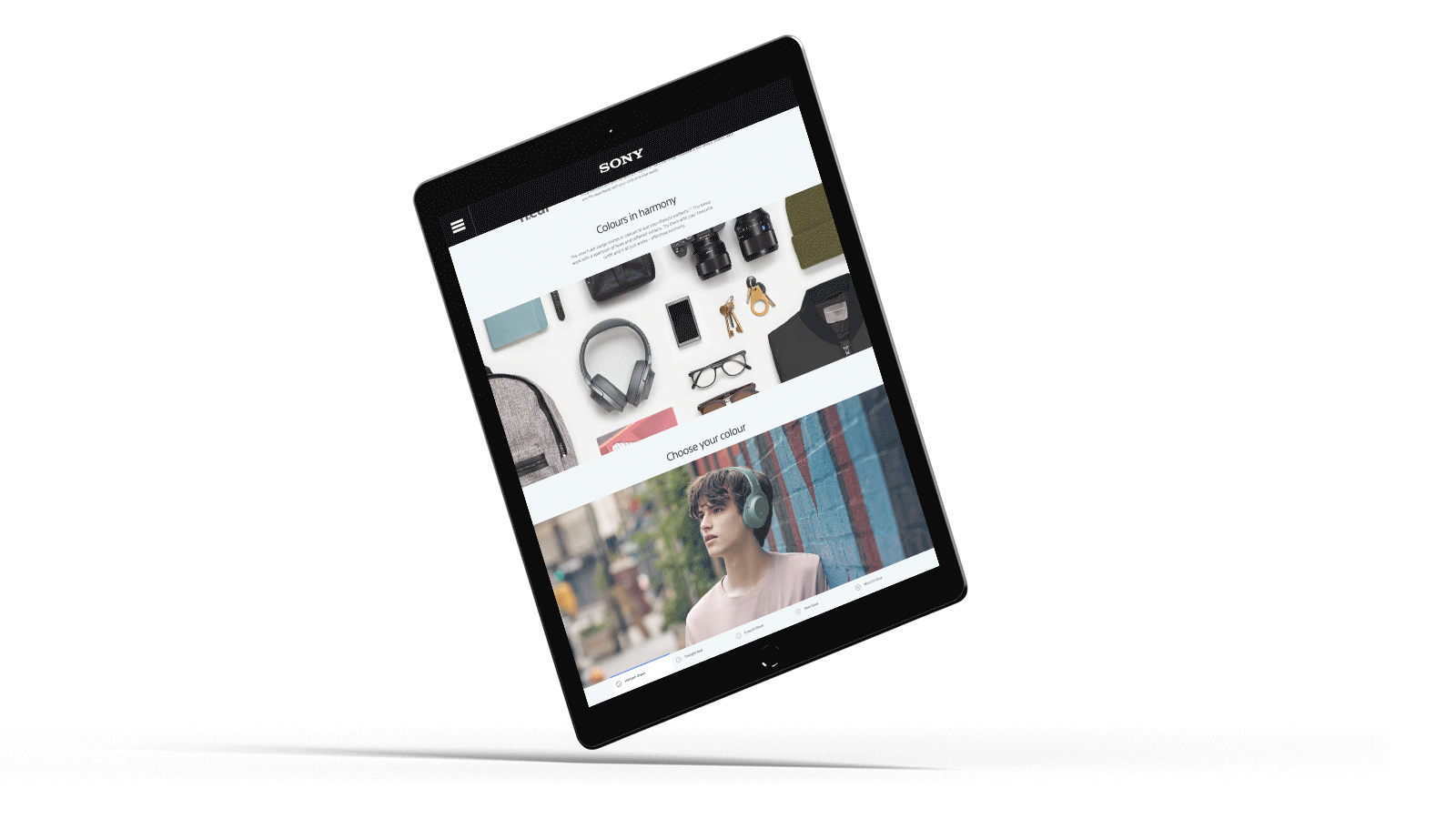 SONY H.EAR SERIES
The second generation of Sony H.ear headphones are a colourful set of headphones that are designed to blend into various fashion and lifestyle of customers of the Millennial generation.
The tones adopted the medium tone that is trend entered that appeared effortless and instantly attractive. The H.ear photography concept intended to display these ideas by visualising how the headphones are in harmony with you, your life, and your style.
This photography brief was approved by the Japanese HQ and printed on various advertorial medias. The concept, art work were all led by myself.