THE DESIGN PROCESS
Hulu, a subscription video service, created a television show called Chance. This website was designed around an editorial piece that is connected to the themes of Chance to help promote the television show before its launch. The assets provided by the client were the logo and one flat art piece used on marketing media. The visual design of the site was open for interpretation and required research to create a style guide for the Chance brand.
The television show is a noir like psychological thriller that has parallels to Alfred Hitchcock's "Vertigo", because of the San Francisco setting, and grim & eerie mood. The visual design is intended to extend the mood of the show by utilising film noir themes, repetitive used of the San Francisco fog, and slice typography to symbolise the state of mind during mental illness.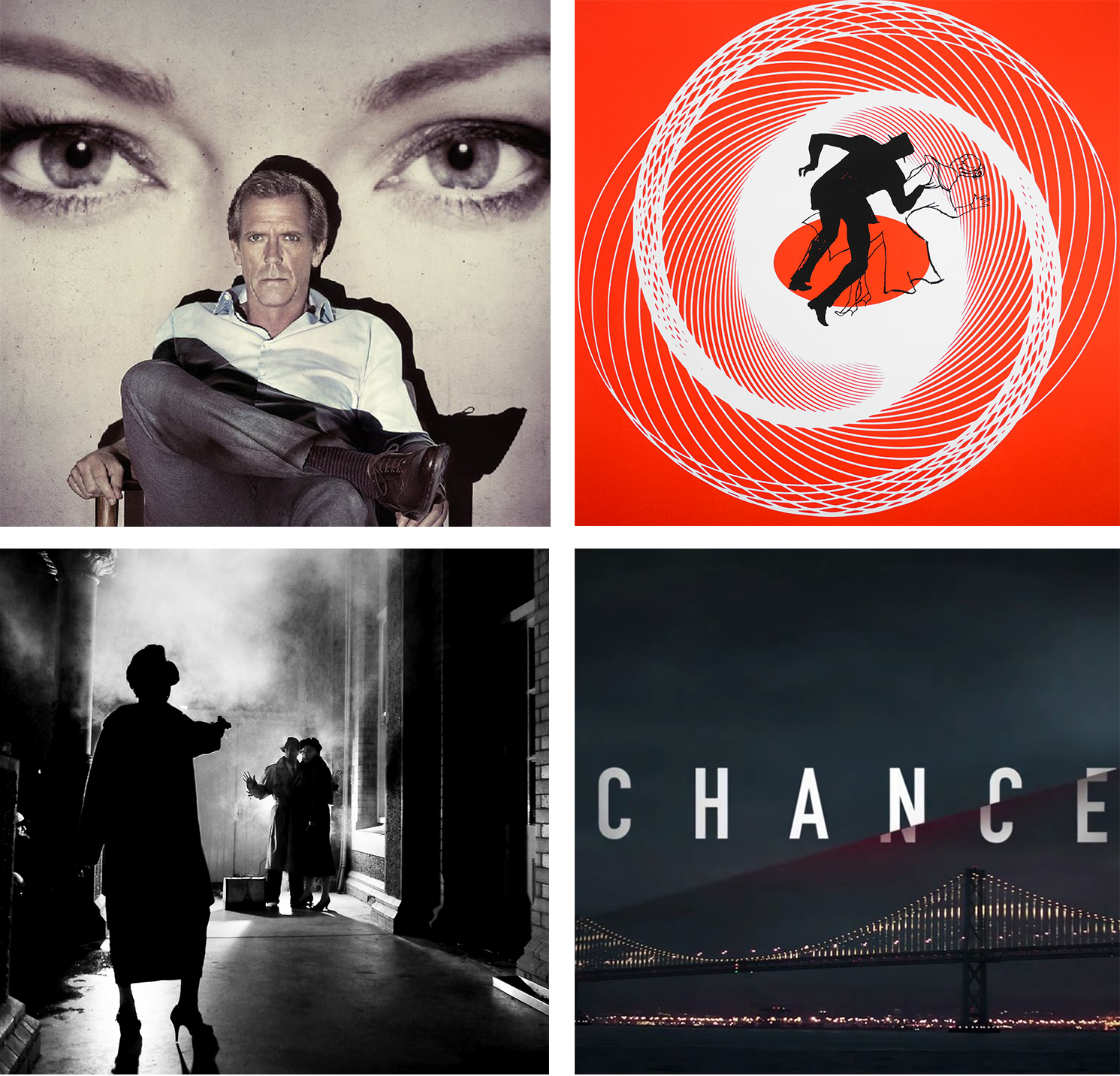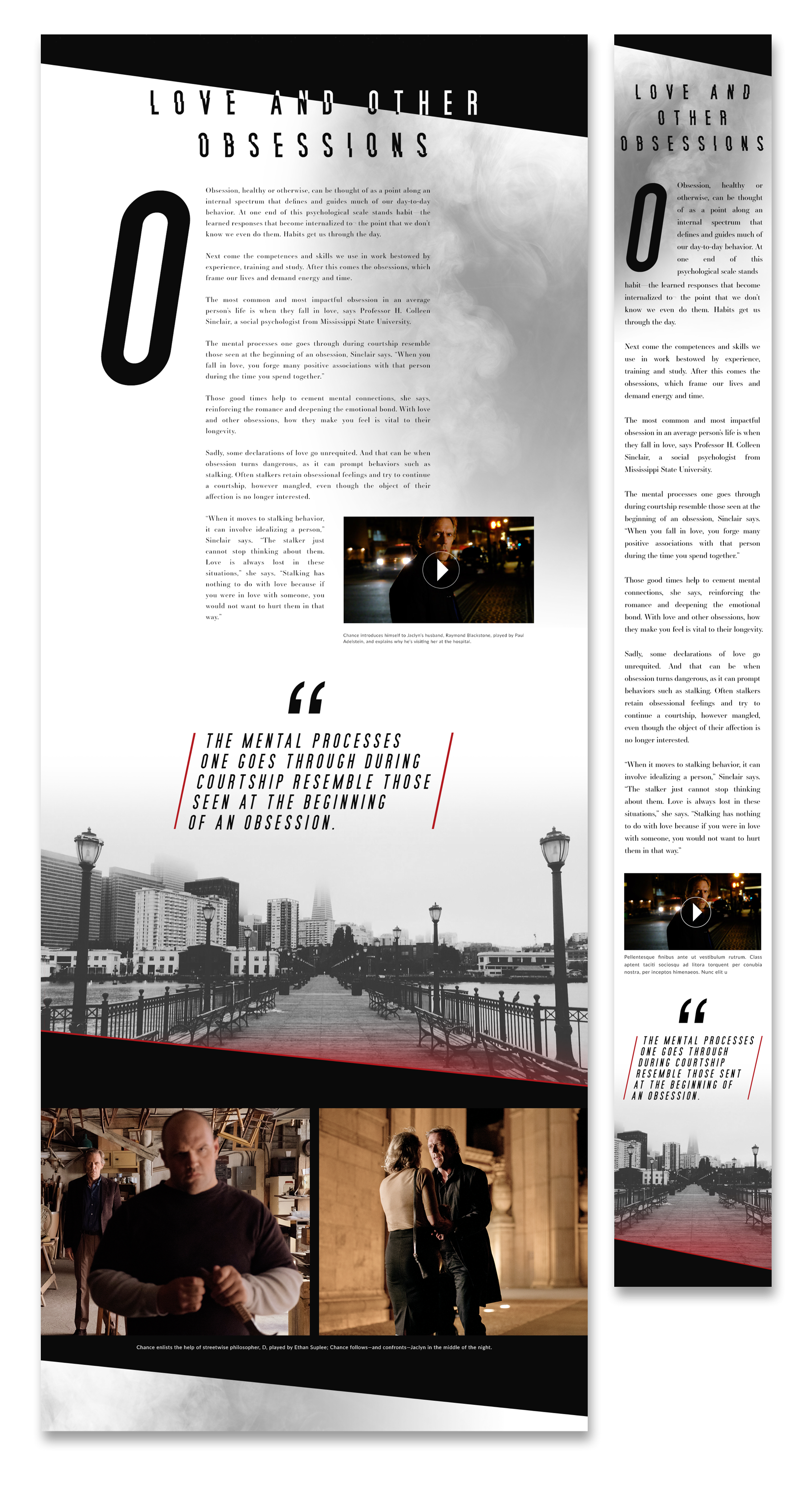 Infographic
Design and editorial collaborated on the creation of an infographic that visualized the impact of obsession on emotions. The interconnectivity of the human psyche inspired the visuals of the infographic by creating a network of many different sized circles. Sliced circles rotate around the type to indicate to the user they are buttons and to amplify the themes of mental disorder.
NAVIGATION
A sticky anchor-link navigation is used on desktop to enable the user to easily jump through the experience, if desired. This navigation on desktop becomes a full screen drawer on mobile and tablet. While the sticky navigation bar works well on desktop, the typography and button size would be too small for users to tap on mobile and desktop.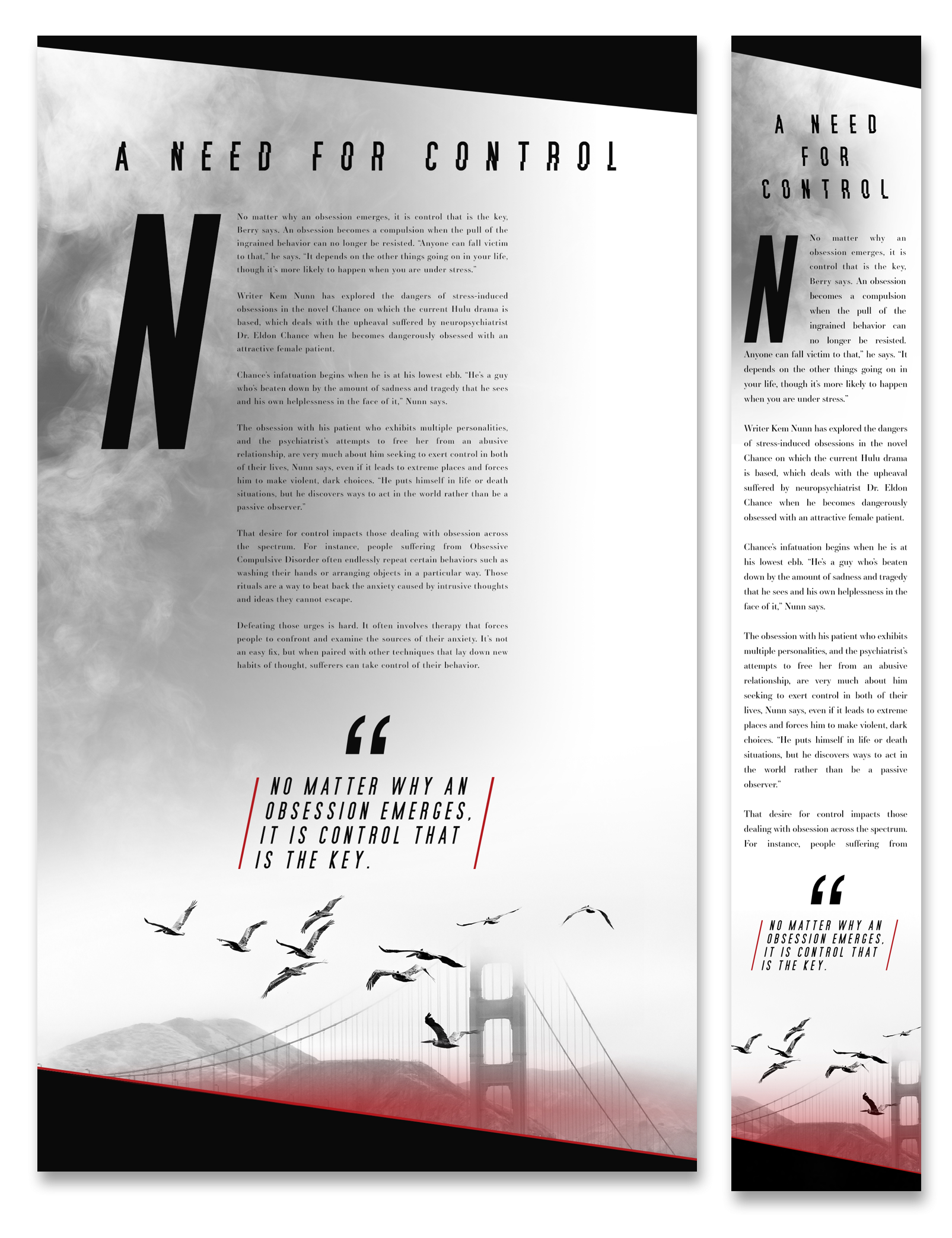 COLOR PALETTE
Black and white are predominately used to align with film noir themes. To indicate to the user that sections are changing and to add to visual unfamiliarity, background colours alternate between light and dark. Red is used as a supplement to create a pop of colour, and create a sense of urgency & danger.
LAST BUT NOT LEAST
The Chance series preview is placed full-screen at the bottom of the experience to reward the user for scrolling through the experience. It also serves as a conclusion to the experience, and a call to action. The video creates an end to the story and compels the user to action.