the approach
The visual design of "In The Zone" was intended to be harmonious with E*Trade's existing brand, but have it's own unique voice for the custom content. The custom experience positions E*TRADE as the only online broker than truly understands and caters to its user base. A sophisticated and refined visual language was needed to appeal to WSJ and E*TRADE users, but also approachable as the articles intention was to appeal to non-professional and novice traders.
the inspiration
The hero image, infographic, and background textures were inspired by the E*TRADE platform charts. While some graphics directly resemble stocks on the platform, others are more inspired by the platform. For example, the background texture pulls the use of hairlines from the platform, but visualise the use of global currencies and the thought processes of traders in a different. The use of hairlines are a major design theme in this program, which was pulled from the the E*TRADE platform, because it is sleek, clean, and modern.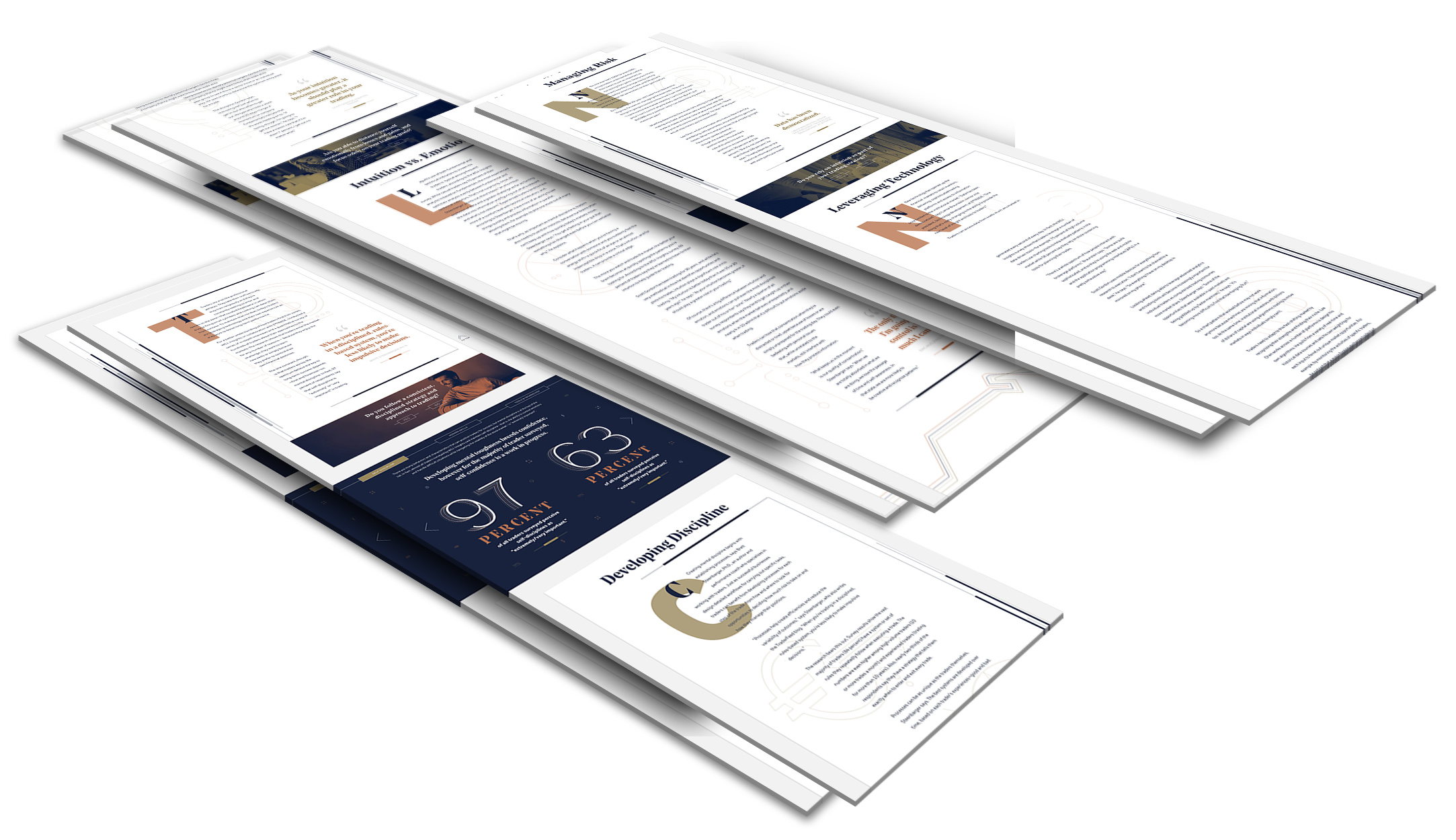 the challenge
The biggest challenge of the E*TRADE program was the synthesis of the research and creation of the infographic. Working with a data analyst, the research was organised into categories and then sections that pulled the most meaningful findings. A complex data visualisation was initially pitched, but the data that was compiled did not lend itself to large groups of numbers, because of the size of the survey group and the nature of the questionnaire. The graphics needed to make the results feel more data backed than they were. This was done by creating highly detailed charts and utilising a large portion of the dev time for more detailed animations and interactions.